Samsung SmartThings Smart Home Hub (Renewed)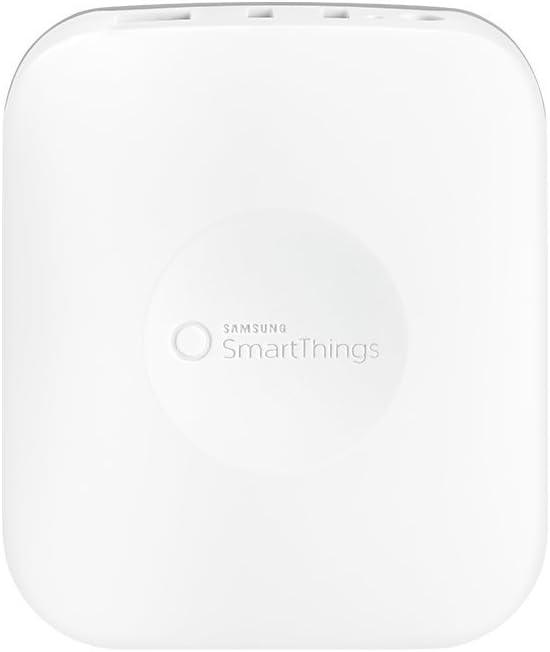 Occasion the future of home automation with the Samsung SmartThings Smart Home Hub (Renewed). This innovative device allows you to connect wirelessly with a wide range of smart devices, bringing them together seamlessly. Say goodbye to the hassle of managing multiple apps and authority all your connected devices from a single SmartThings app on your phone.
Imagine the convenience of monitoring and controlling your entire home with just a few taps on your smartphone. With the SmartThings Hub, you can automate connected devices to turn on or off based on specific triggers, such as opening doors or detecting movement. Create a truly smart home that responds to your needs and enhances your daily presence.
Compatibility is key when it comes to building a smart home ecosystem, and the SmartThings Hub has got you covered. While not all hubs integrate with every device, this hub provides great solutions for smart lights, locks, speakers, cameras, and thermostats. No more juggling dozens of apps – everything can be controlled from one centralized hub.
Gone are the days of standalone smart hubs. The SmartThings Hub is a multipurpose device that combines functionality with versatility. It can serve as a hub for your smart speaker or even a mesh Wi-Fi router. This means you can connect your smart speaker to your security structure without the need for an additional dedicated hub. Simplify your setup and streamline your smart home occasion.
Your smart home needs a brain, and the SmartThings Hub is the ideal decision. It effortlessly connects with a wide range of compatible devices, including lights, speakers, locks, thermostats, sensors, and more. Authority your entire smart home using the SmartThings app or even Amazon Alexa voice commands.
With an in-wall power adapter and backup power from AA batteries, you can rely on uninterrupted performance. The SmartThings Hub communicates using ZigBee, Z-Wave, and IP protocols, ensuring compatibility with various brands like Honeywell, Philips Hue, and Kwikset.
Make your home the epitome of modern living with the Samsung SmartThings Smart Home Hub (Renewed). Connect, automate, and control your smart devices with ease. It is time to transform your house into a truly intelligent home.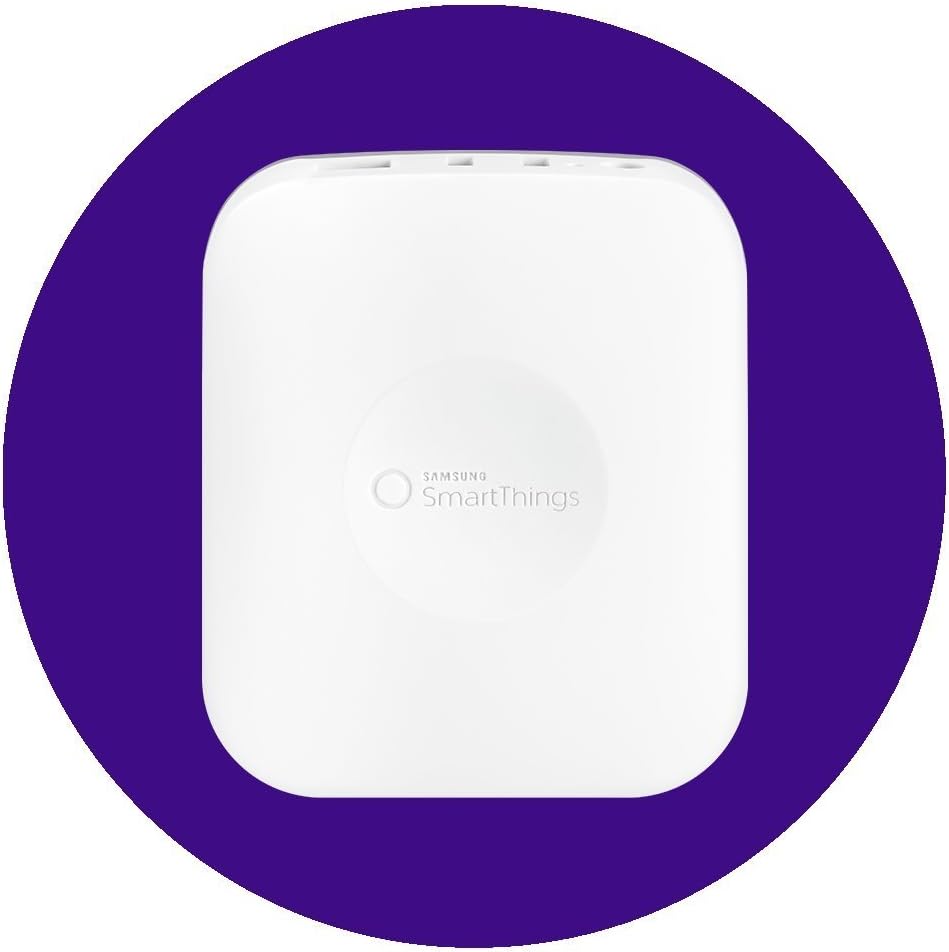 Key Technical Specifications:
Connectivity: Wireless
Compatibility: Wide range of smart devices
Control: Monitor and authority connected devices using SmartThings app
Automation: Automate connected devices based on triggers like door openings and life detection
Hub Type: Multipurpose
Power Source: In-wall power adapter with backup power from 4 AA batteries (included)
Communication Protocol: ZigBee, Z-Wave, IP
Range: 50-130 feet
Operating Temperature: 41 to 95°F
Compatible Brands: Honeywell, Philips Hue, Kwikset
Pros
Wide compatibility with a wide range of smart devices
Allows for monitoring and command of connected devices using the SmartThings app
Automation capabilities to automate connected devices based on triggers
Multipurpose hub type for versatile utilization
Flexible power source with in-wall power adapter and backup power from 4 AA batteries
Supports multiple communication protocols including ZigBee, Z-Wave, and IP
Decent range of 50-130 feet for connectivity
Operates within a wide temperature range of 41 to 95°F
Compatible with popular brands like Honeywell, Philips Hue, and Kwikset
Cons
Renewed product may have limited warranty or shorter lifespan compared to new products
Dependence on wireless connectivity may be affected by interference or signal strength issues
Setup and configuration approach may require technical knowledge and troubleshooting
May not be compatible with all smart devices or brands, limiting integration options
Backup power from AA batteries may not provide long-lasting power during outages