Aeotec Smart Home Hub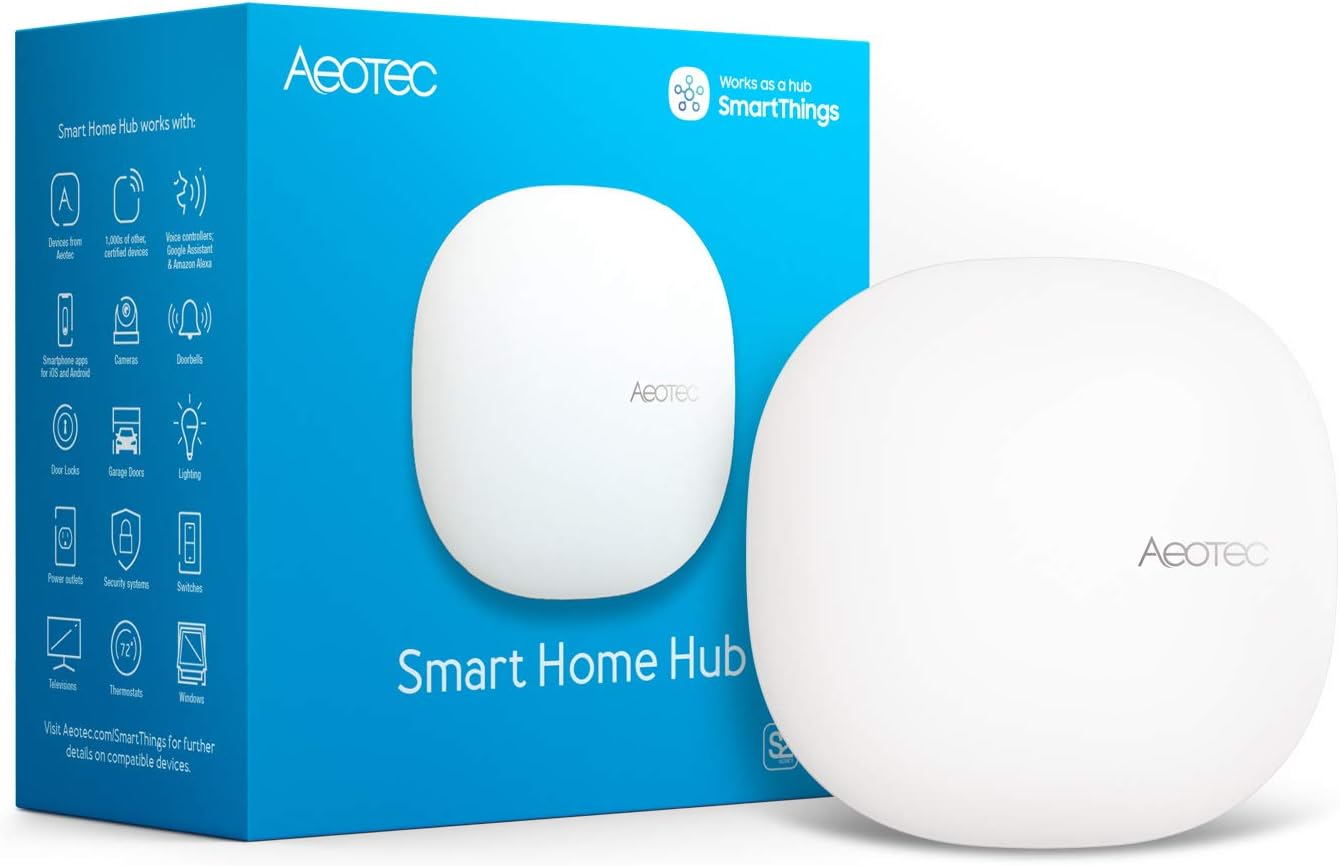 Transform your home into a cutting-edge sanctuary with the Aeotec Smart Home Hub. This ingenious device serves as the ultimate gateway to the planet of smart living, allowing you to effortlessly connect and authority a vast array of intelligent devices. With over 5,000 options from leading brands at your disposal, including lights, switches, speakers, cameras, sensors, and so much more, the possibilities are truly endless.
What sets this hub apart is its unrivaled ability to automate your connected devices. Seamlessly integrate each gadget into intelligently managed automations that bring a new level of convenience to your daily practice. Even when faced with internet disruptions, many of these automations continue to function flawlessly thanks to local capabilities.
Managing your smart home has never been easier. With the Samsung SmartThings app, available for Android, iOS, and iPadOS, you have complete authority over all your connected devices and automations. Alternatively, embrace the future of voice commands with Amazon Alexa and Google Assistant. Simply speak your desires, and watch as your home effortlessly responds.
To get started, all you need is internet access for setup. While an Ethernet connection is recommended for optimal performance, Wi-Fi connectivity is also available. Download the SmartThings app onto your phone or tablet, and let the magic begin.
Rest assured that compatibility is not an dilemma with the Aeotec Smart Home Hub. This versatile hub is certified to project seamlessly with Google, Alexa, SmartThings, Issue, Wi-Fi, Z-Wave Plus, and ZigBee protocols. It is a truly inclusive device that caters to your every need.
Please note that this exceptional hub is designed exclusively for use in North America. Take this possibility to revolutionize your living space by embracing the future of smart living with the Aeotec Smart Home Hub.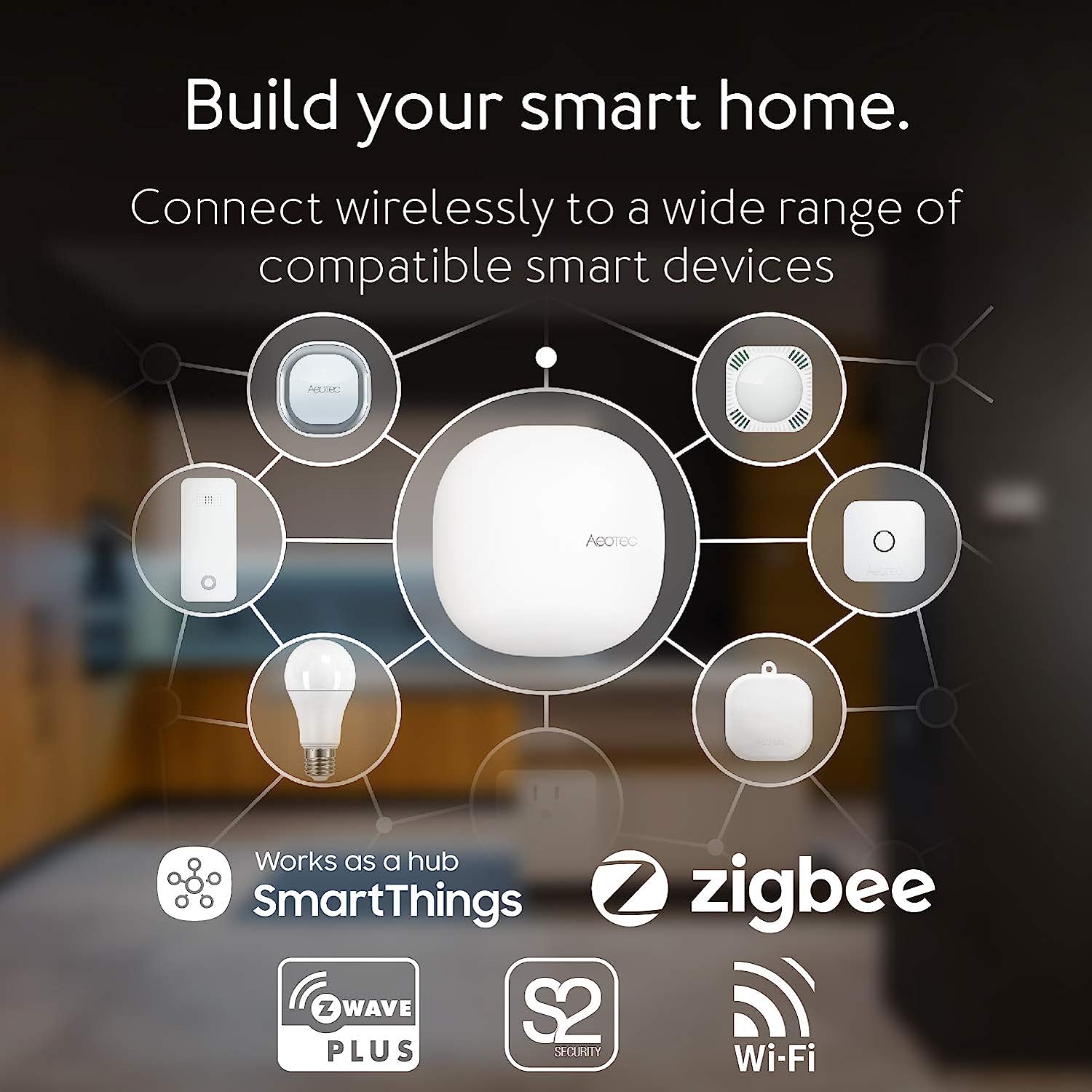 Aeotec Smart Home Hub
Wirelessly connect and control over 5,000 smart devices from various brands
Compatible with voice assistants, lights & switches, speakers, cameras, sensors, and more
Automate connected devices and manage them intelligently
Local automation functionality even during internet disruptions
Authority and monitor devices via the Samsung SmartThings app on Android, iOS, and iPadOS
Voice control through Amazon Alexa and Google Assistant
Requires internet access for initial set-up
Ethernet relationship recommended, Wi-Fi option available
Download the SmartThings app to set up the hub
Certified compatibility with Google, Alexa, SmartThings, Issue, Wi-Fi, Z-Wave Plus, and ZigBee protocols
Not compatible outside of North America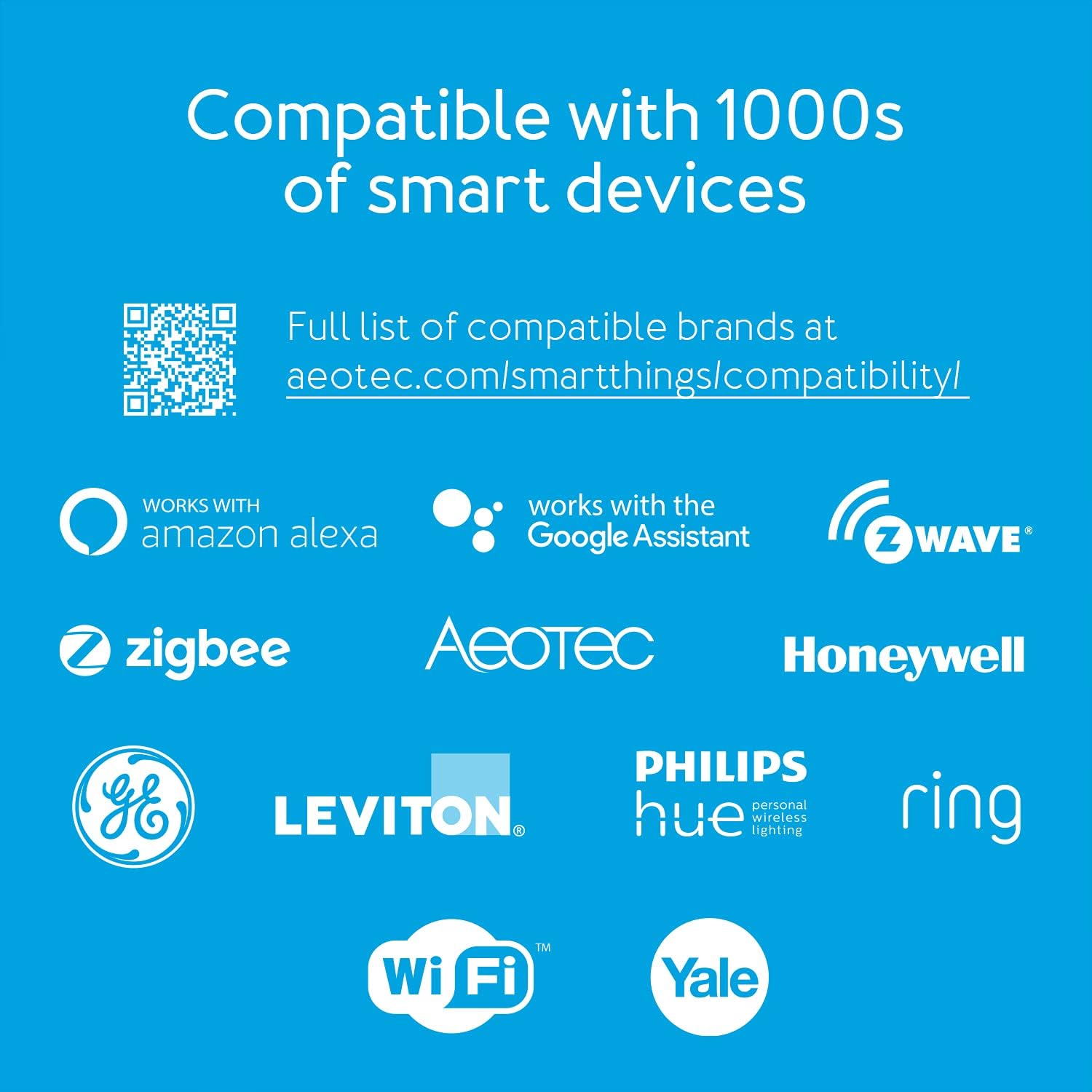 Pros
Wirelessly connect and command over 5,000 smart devices from various brands
Compatible with voice assistants, lights & switches, speakers, cameras, sensors, and more
Automate connected devices and manage them intelligently
Local automation functionality even during internet disruptions
Control and monitor devices via the Samsung SmartThings app on Android, iOS, and iPadOS
Voice command through Amazon Alexa and Google Assistant
Certified compatibility with Google, Alexa, SmartThings, Topic, Wi-Fi, Z-Wave Plus, and ZigBee protocols
Cons
Requires internet access for initial set-up
Ethernet connection recommended, Wi-Fi option available
Download the SmartThings app to set up the hub
Not compatible outside of North America