OhO Smart Glasses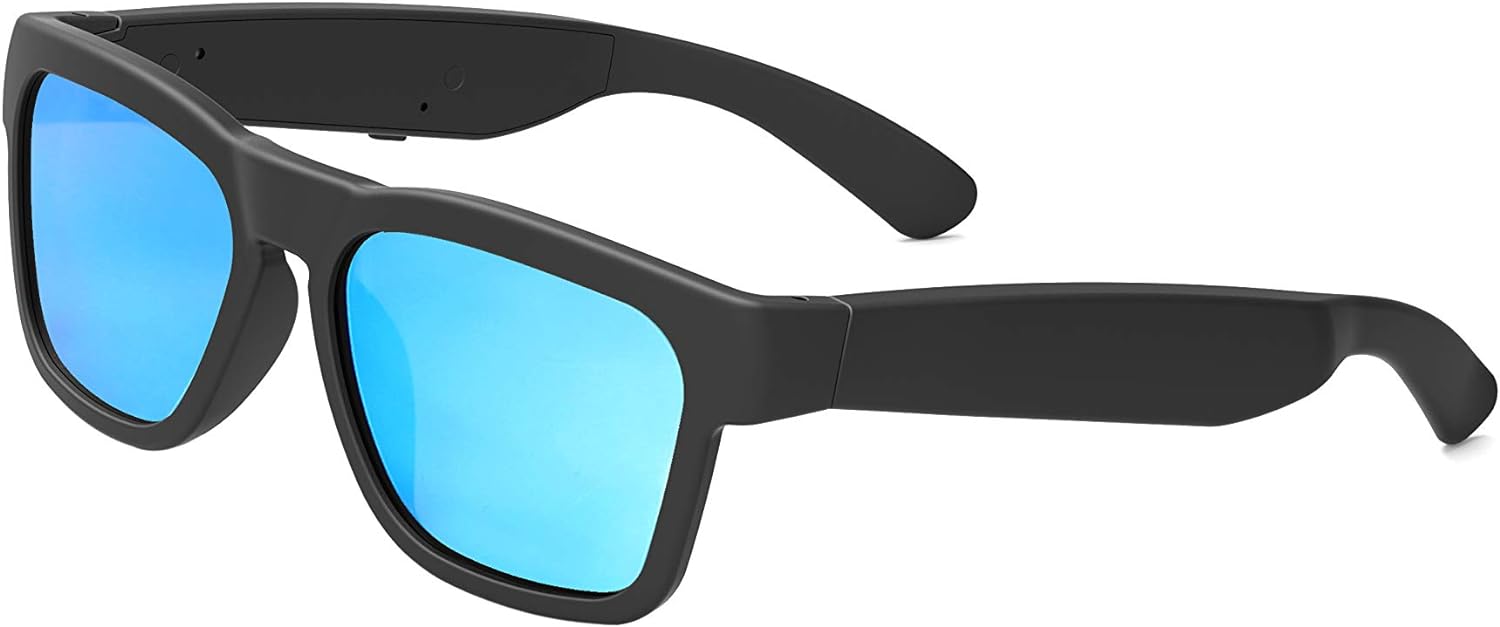 Are you ready to experience the future of eyewear? Introducing OhO Smart Glasses – the ultimate fusion of style and technology. These sunglasses are not just your ordinary shades; they are your personal voice-controlled smart assistant.
With OhO Smart Glasses, you can enjoy the convenience of hands-free phone calls and answering. Simply speak to Siri, Cortana, or Google Now, and effortlessly connect to your favorite music stations like Pandora, iTunes, Spotify, and more. Need directions, weather updates, or traffic information? Just speak up, and let OhO Smart Glasses do the rest.
But that's not all. Our audio glasses come with a volume up and down feature, allowing you to easily adjust the sound to your liking. Plus, with a battery playing lead time of up to 10 hours, you can enjoy uninterrupted music and calls all day long.
Experience music like never before with our open ear Bluetooth speaker system. Immerse yourself in your favorite tunes while staying aware of everything happening around you. And thanks to the high-quality HD microphone, your calls will sound crystal clear.
Designed with both style and comfort in mind, our ultra-slim unisex design is as sleek as it gets. Made from flexible materials, these glasses are as light as a feather, providing the ideal fit for any occasion – whether you're relaxing or exercising.
Forget about dull and ordinary lenses. OhO Smart Glasses feature UV400 polarized full protection lens coating technology that offers great color, clarity, and contrast. Protect your eyes while looking effortlessly stylish.
Don't miss out on the future of eyewear. Get your OhO Smart Glasses today and step into a world of endless possibilities. Upgrade your sunglasses game and embrace the power of smart technology on your face.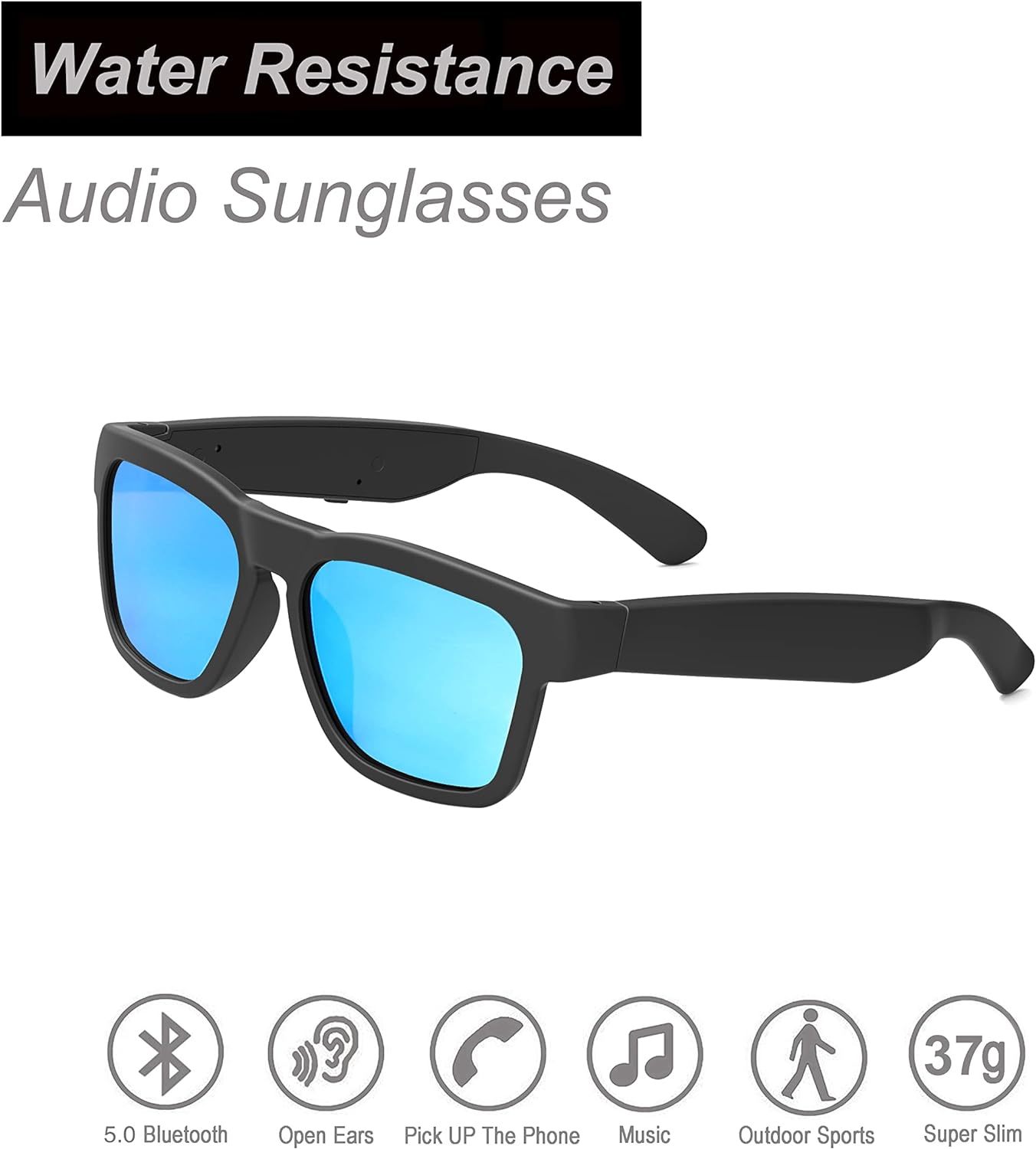 </p>
OhO Smart Glasses
Voice Control Smart Glasses
Sunglasses Speaker with Smart Assistant Technology
Hand-Free Phone Calling and Answering
Easily Speak Siri, Cortana, and Google Now
Connect to Your Favorite Music Stations (Pandora, iTunes, Spotify, and more)
Easily Speak for Directions, Weather, and Traffic Updates
Volume Up and Down Button
Forward and Backward Feature
Battery Playing Lead Time: up to 10 Hours
Open Ear Bluetooth Speaker
Listen to Your Favorite Music and Everything around you
HD Microphone Offers High-Quality Sound While on Calls
Ultra Slim Unisex Design
Mobile Phone Thickness Design
Flexible Material Frame
Very Light Like Normal Sunglasses Weight
Exclusive US Style Design
Neat, Unisex, and Very Comfortable to Wear while Relaxing and Exercising
Polarized Lens Coating Technology
UV400 Polarized Full Protection Lens
Great Color, Clarity, and Contrast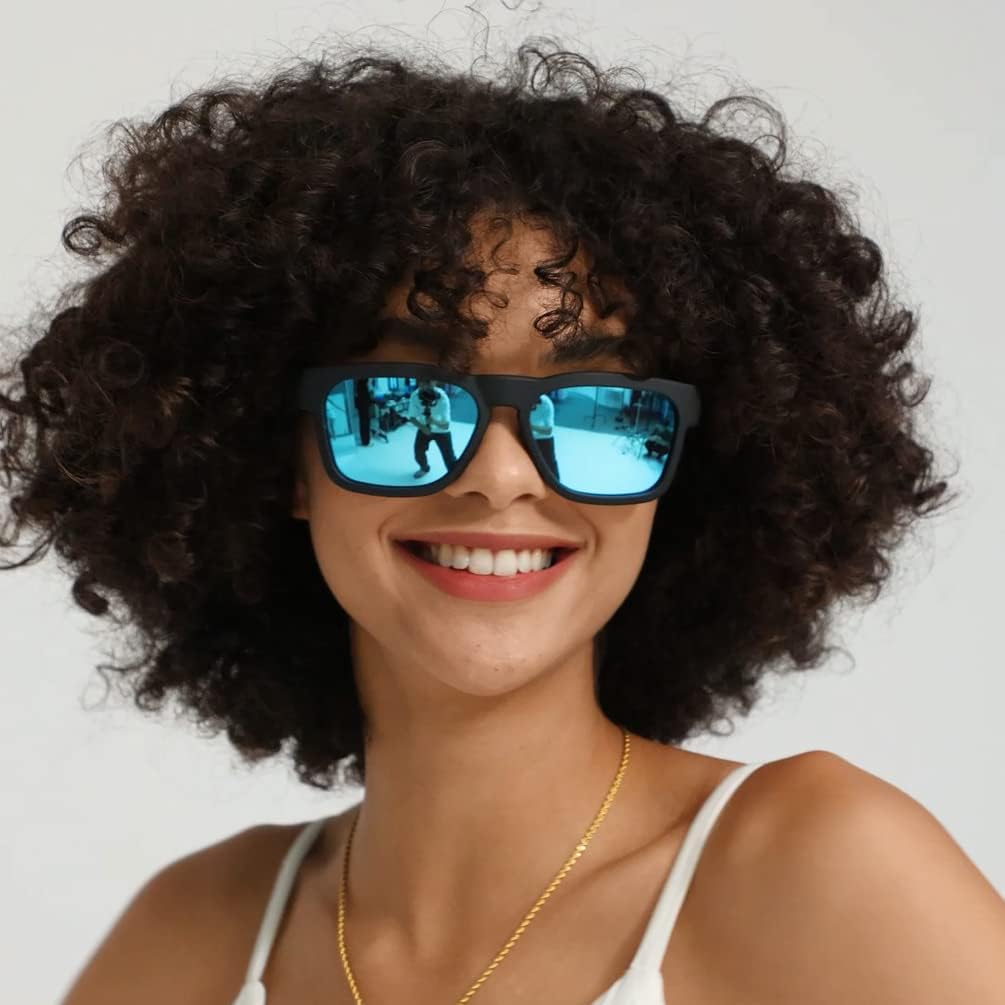 Pros
Voice Control Smart Glasses
Sunglasses Speaker with Smart Assistant Technology
Hand-Free Phone Calling and Answering
Easily Speak Siri, Cortana, and Google Now
Connect to Your Favorite Music Stations (Pandora, iTunes, Spotify, and more)
Easily Speak for Directions, Weather, and Traffic Updates
Volume Up and Down Button
Forward and Backward Feature
Battery Playing Lead Time: up to 10 Hours
Open Ear Bluetooth Speaker
Listen to Your Favorite Music and Everything around you
HD Microphone Offers High-Quality Sound While on Calls
Ultra Slim Unisex Design
Mobile Phone Thickness Design
Flexible Material Frame
Very Light Like Normal Sunglasses Weight
Exclusive US Style Design
Neat, Unisex, and Very Comfortable to Wear while Relaxing and Exercising
Polarized Lens Coating Technology
UV400 Polarized Full Protection Lens
Great Color, Clarity, and Contrast