ecobee3 Lite Smart Thermostat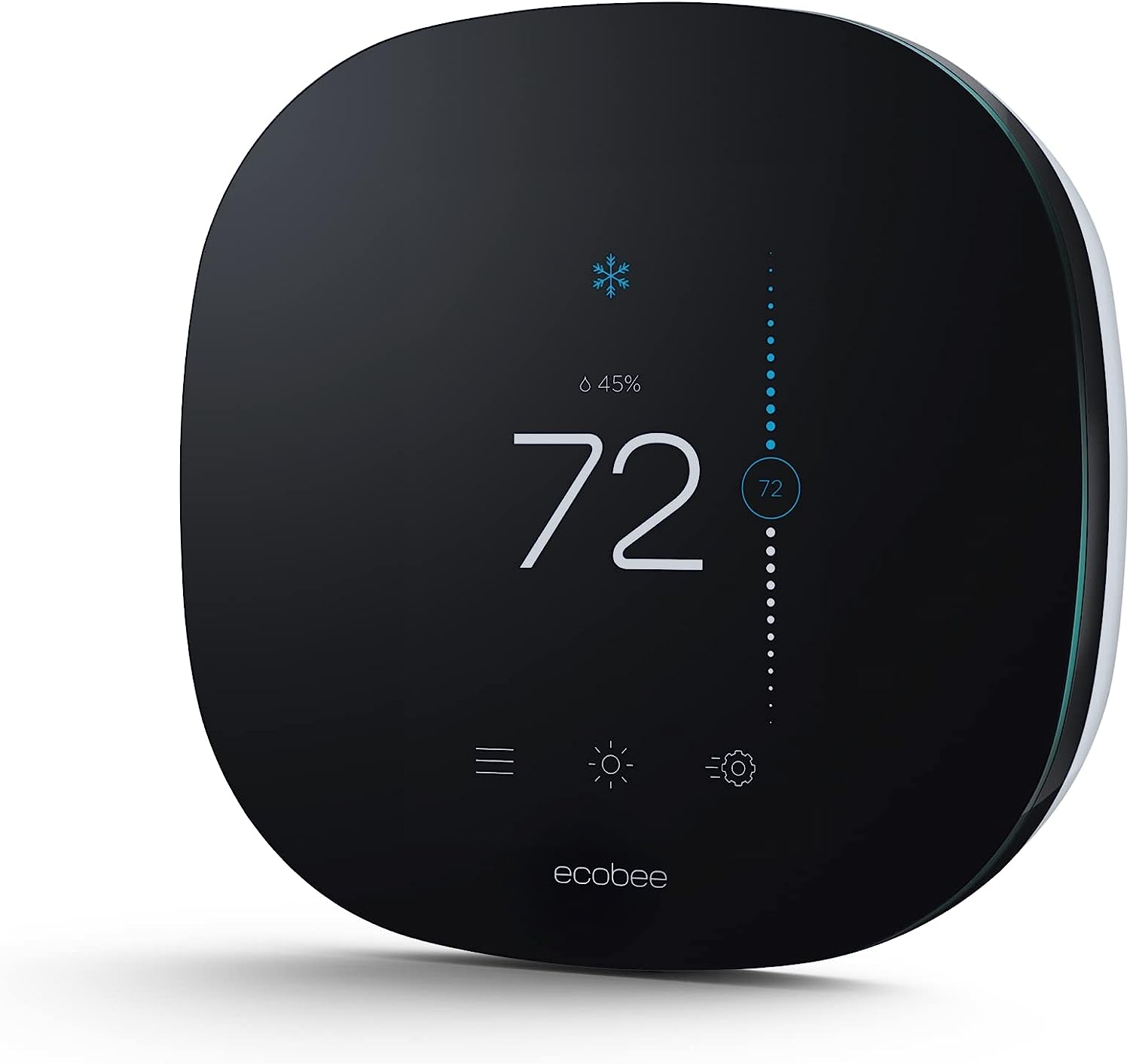 Happening the perfect blend of style, comfort, and energy efficiency with the ecobee3 Lite Smart Thermostat. This sleek and modern device is designed to elevate your home's ambiance while delivering substantial savings on your heating and cooling costs. By utilizing modern tech and intuitive features, the ecobee3 Lite helps you live smarter and save more.
Say goodbye to manual temperature adjustments and hello to effortless command and convenience. With the ecobee app on your iOS or Android device, you can manage your home's comfort from anywhere. Whether you're lounging on the couch or out and about, you have complete authority over your thermostat settings.
Gone are the days of constantly adjusting the temperature to maintain a comfortable environment. The ecobee3 Lite's occupancy detection property automatically manages the temperature for you. It intelligently adjusts based on whether a room is occupied or not, ensuring optimal comfort and energy efficiency throughout your home.
Saving up to 23% annually on your heating and cooling costs has never been easier. Compared to a conventional hold of 72°F, the ecobee3 Lite optimizes your energy usage without sacrificing comfort. Imagine the influence this could have on both your wallet and the environment.
Additionally, the ecobee3 Lite offers seamless integration with your preferred smart home structure, making it the perfect addition to your connected lifestyle. Enjoy the convenience of managing your thermostat alongside other smart devices, creating a truly harmonized home automation occasion.
Enhance your comfort further by adding the optional SmartSensor. By strategically placing these sensors throughout your home, you can effectively manage hot or cold spots and deliver enhanced comfort to the rooms that problem most to you.
Safety is also a top priority with the ecobee3 Lite. Thanks to its intelligent layout, it automatically pauses your heating or cooling structure when a door or window is left open. This feature requires the ecobee SmartSensor for doors and windows, as well as a Smart Security subscription.
As an ENERGY STAR Partner of the Season award winner, ecobee is committed to providing energy-efficient solutions that make a difference. With its Wi-Fi connectivity and compatibility with 802.11 b/g/n at 2.4 GHz, the ecobee3 Lite seamlessly integrates into your modern home.
Upgrade your home's thermostat to the ecobee3 Lite Smart Thermostat and happening a new degree of comfort, command, and energy savings. Live smarter, save more, and make a positive impact on both your lifestyle and the earth.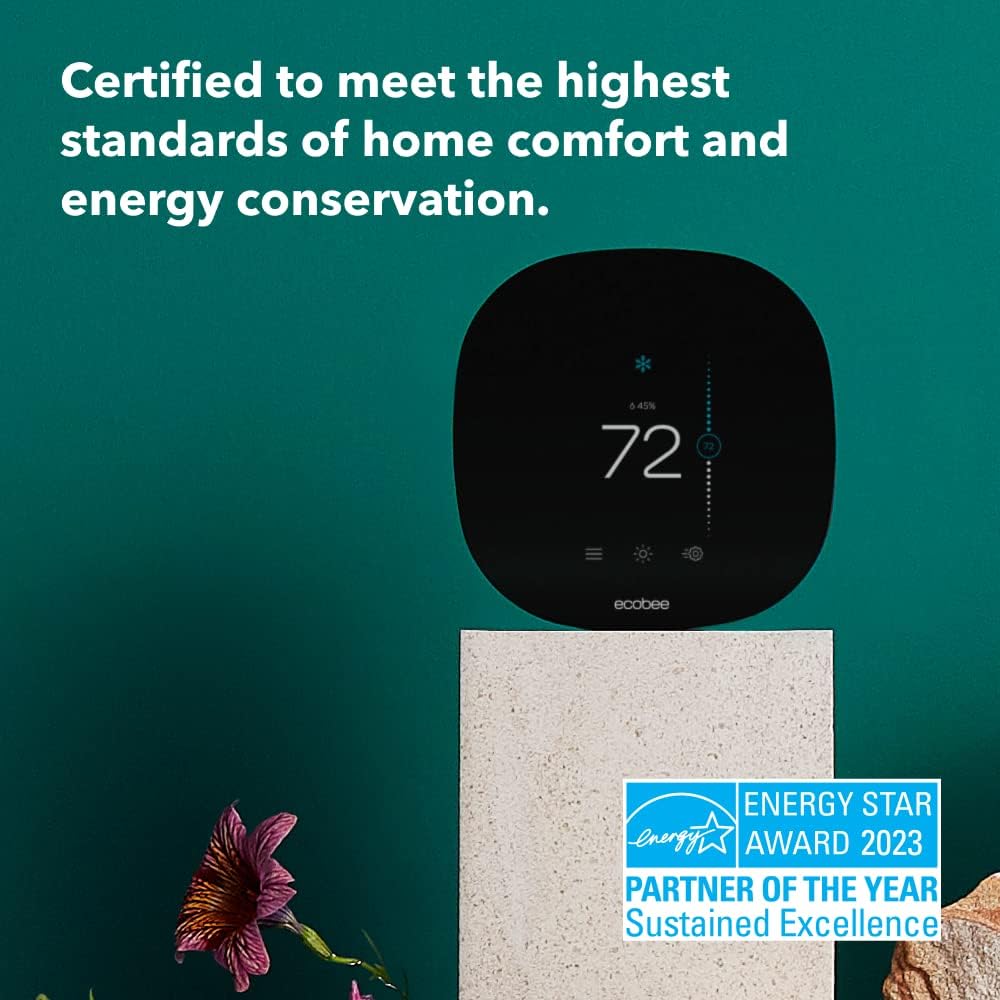 ecobee3 Lite Smart Thermostat
Sleek layout
Elevated comfort
Energy savings up to 23% annually on heating and cooling costs
Authority and convenience
Manage comfort from anywhere with the ecobee app on iOS or Android mobile devices
Occupancy detection for automatic temperature management
SmartSensor compatibility to manage hot or cold spots and enhance comfort in specific rooms
Automatic pause of heating or cooling when a door or window is left open (requires ecobee SmartSensor for doors and windows and a Smart Security subscription)
ENERGY STAR Partner of the Year award winner
Seamless integration with preferred smart home systems
Connectivity: Wi-Fi, 802.11 b/g/n @ 2.4 GHz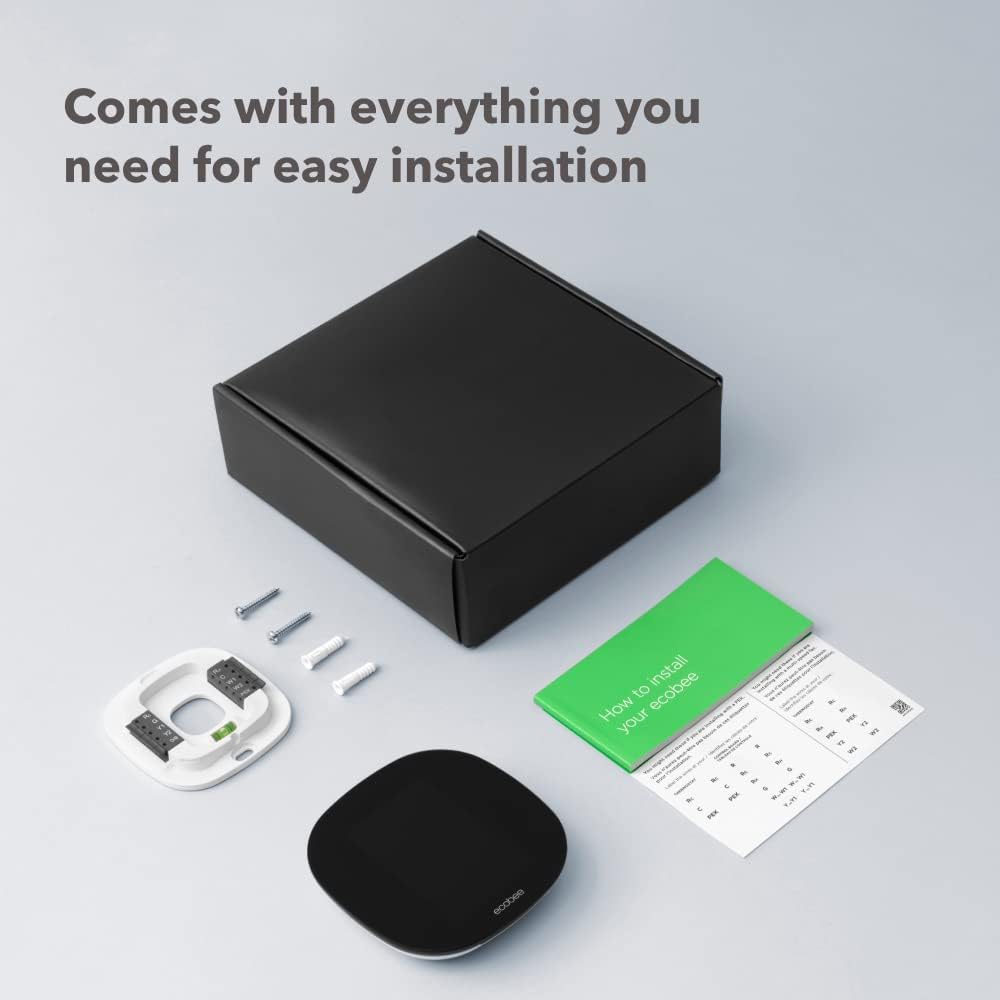 Pros
Sleek design
Elevated comfort
Energy savings up to 23% annually on heating and cooling costs
Command and convenience
Manage comfort from anywhere with the ecobee app on iOS or Android mobile devices
Occupancy detection for automatic temperature management
SmartSensor compatibility to manage hot or cold spots and enhance comfort in specific rooms
Automatic pause of heating or cooling when a door or window is left open (requires ecobee SmartSensor for doors and windows and a Smart Security subscription)
ENERGY STAR Partner of the Cycle award winner
Seamless integration with preferred smart home systems
Connectivity: Wi-Fi, 802.11 b/g/n @ 2.4 GHz
Cons
No specific cons mentioned in the specifications